The aqualand park in Frejus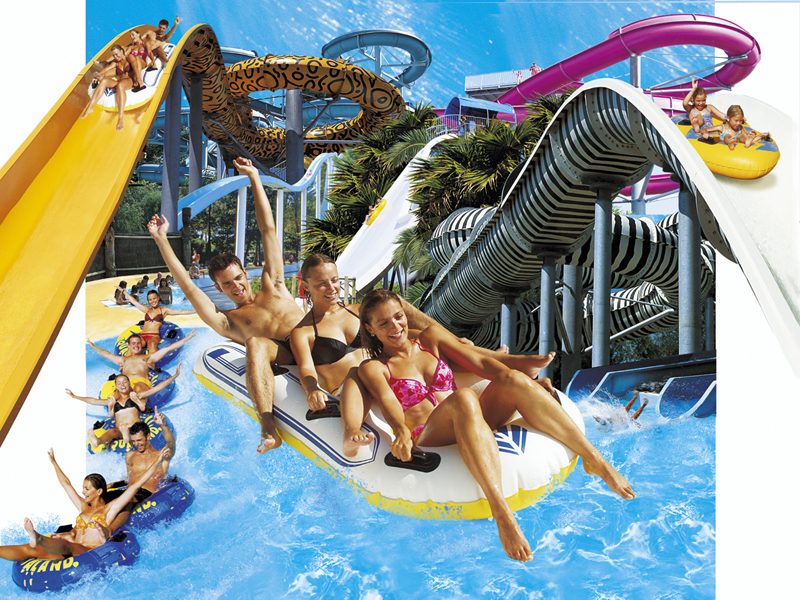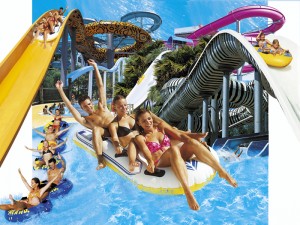 The Côte d'Azur (or French Riviera) offers many distractions to holidaymakers. The choice is indeed wide between water sports, sea, museums, historical monuments, hiking in the hinterland… The Aqualand park in Frejus is just part of ideal activities to entertain the whole family.
Indeed, this water park is one of the largest one in the Côte d'Azur. Aqualand has many different attractions for all ages. Around ten waterslides are available for visitors to experience the thrill and there is something for every level.
Five attractions are reserved for « experienced sliders » level which corresponds to a black ski run. Five other attractions are for the so-called « sliders sophisticated » while eight others are open to all. We have already mentioned the waterslides but Aqualand Frejus also has whirlpools, wave pools and many other attractions that will delight young and old people.
It is important to note that the Aqualand Fréjus team consists of lifeguards graduates to ensure the safety of everyone. Always in the same order, many information signs inform users about the safety rules to be adopted how to practice the attractions.
Aqualand Frejus also has landscaped green areas, restoration areas and several shops. The park opens on June 16th everyday until September 5th. The opening hours are from 10am to 6pm except from July 2nd to August 27th where visitors have one additionnal hour (close at 7pm). To avoid long queue at checkouts, and to enjoy the best deals and a secure payment platform, we invite you to order from our partner FNAC shows : 
The rate is 18.5 € for under 12 and over 65. For others, the entrance is 25 € per person.